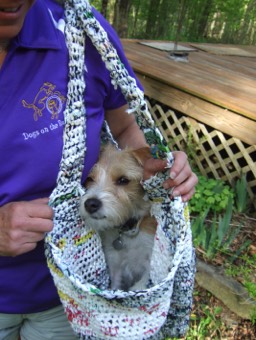 One on One Training
In our home or yours, One on One training is a great way for you and your dog to learn the common language. Dog as a Second I offer courses in basic and advanced obedience as well as in agility training!
Basic/puppy obedience courses teach both you and your dog the fundamentals. You and your dog will learn the commands for "sit", "stay", "come", "down", "heel", "leave it", and "off" or I can modify the sessions to suit your individual needs including loose leash training, mouthiness, ect.
Advanced obedience and behavior modification courses are based on the same principles; establishing roles and learning a common language so each partner knows what is expected. Growling, snapping, food aggression and other unwanted behaviors can all be addressed with the same basic ideas.
Have your dog become a Good Canine Citizen!